Welcome to Florida's 16th Judicial Circuit Court News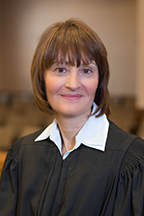 CONGRATULATIONS!
2022 Chief Justice's Distinguished Service Award Recipient
Chief Judge Bonnie J. Helms
KEY WEST, FL— The 16th Judicial Circuit is pleased to announce that Chief Judge Bonnie J. Helms is the recipient of the 2022 Chief Justice's Distinguished Judicial Service Award. This award is presented annually to one judge in the State of Florida to honor and recognize outstanding service as it relates to the support of pro bono legal services. The award will be presented by Chief Justice Charles Canady at a ceremony at the Supreme Court of Florida in Tallahassee on January 20, 2022.
Judge Helms was elected to the Sixteenth Judicial Circuit Court bench in 2014 and ran without opposition in 2020. She currently sits in the Family and Civil Divisions in Key West and beginning January 1, 2022, she will be assigned to the Family Division in Marathon. She was recently elected by her colleagues as Chief Judge for a two-year term which began July 1, 2021. Judge Helms is also the current chair of the Sixteenth Judicial Circuit's Pro Bono Committee, which educates local attorneys on the need to provide pro bono services and promotes to the public the benefits of pro bono services that local attorneys and Legal Services of the Florida Keys provide through clinics and individual representation.
The Distinguished Judicial Service award is presented at the annual Pro Bono Award Ceremony in Tallahassee, in which the Florida Supreme Court and the Florida Bar also honor and recognize individual, circuit, Voluntary Bar, Law Firm, Young Lawyers Division and Distinguished Federal Judicial Service recipients for their efforts in ensuring access to justice for those who could otherwise not afford it.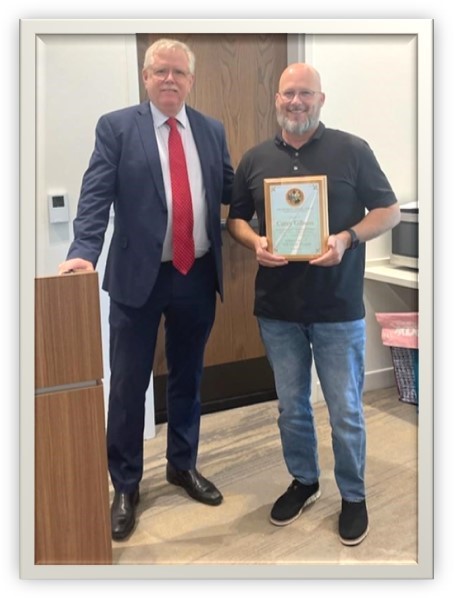 CONGRATULATIONS!
2022-2023 Employee of the Year (July 2022-June 2023) - Carey Gibson
As announced at the 2023 Employee Recognition Ceremony on Friday, Carey Gibson, Trial Court Technology Officer, was chosen by Chief Judge Bonnie Helms as the Employee of the Year for July 2022 to June 2023.
With both dedication and a positive attitude, Carey has worked to greatly improve the Sixteenth Judicial Circuit in countless ways since 2020. In the past year, however, his performance has been nothing less than exceptional. He took hours of training and became the Circuit's FDLE/CJIS Administrator, installed new servers and new firewalls, implemented ICMS and installed new technology in our courtrooms, all while being down a team member in Key West.
Hardworking employees like Carey are the foundation to our Circuit's success. On behalf of The Sixteenth Judicial Circuit, we thank him for his contributions in implementing information technology solutions to best meet the dynamic and changing needs of the Circuit.
As the recipient of this yearly award, Carey received a certificate, a plaque and one 8-hour day of administrative leave, as well as a token of appreciation and recognition on our website and in the local paper.
Thank you, Carey for all you do for the judges and employees of the 16th Judicial Circuit! We are lucky to have you as part of our 16th Circuit family!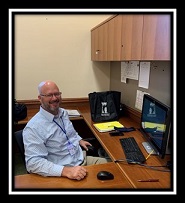 CONGRATULATIONS!
2023 Employee of the Quarter (April-June) - Carey Gibson
Congratulations to Carey Gibson, Chief Technology Officer, for being selected as the Employee of the Quarter for April -June, 2023. Since Carey's employment with the 16th Circuit in November 2020, he has proven himself to be an asset to the Court Administration team and the 16th Judicial Circuit as a whole. Due to staff vacancies almost immediately after he started, he was thrust in to not only finding his way with our technology structure, but being the only user support employee in Key West. Another immediate challenge was working with OSCA to deploy ICMS, a system he was totally unfamiliar with, and getting all the judges and employees trained on the new application. Carey implemented many security measures that did not exist, reconfigured systems that were outdated and in need of upgrades and streamlined many of our technology operations.
During this quarter, Carey worked with OSCA to move the circuit into Phase I l with ICMS, which proved to be challenging. Also during this quarter, Carey helped Probation move exclusively to online credit/debit card payments, he spent many hours on Zoom meetings, with the Clerk's Office and the County's online payment vendor, and created a probation payment page for our Circuit's website. In the same quarter, he moved Pretrial Services' phones and computers from their offices to the Freeman Justice Center within hours of learning they needed to temporarily relocate. To ensure that the Assessment and Supervision staff had working equipment the next morning, he continued to work late and arrived early.
Carey goes above and beyond daily to make sure the technology needs of our circuit are met. He has been without support staff for several months, so is the only employee supporting all end-users and court technology needs in addition to his administrative and supervisory responsibilities in Key West. Carey is the epitome of what we look for in an employee - team player, honest, energetic, reliable, bright and a valuable asset to the Circuit. Thank you, Carey, the 16th Judicial Circuit is very lucky to have you as a member of our team!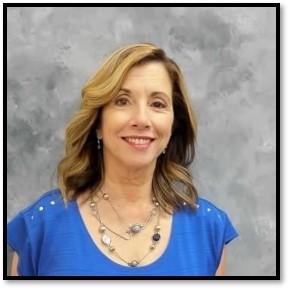 CONGRATULATIONS!
2023 Employee of the Quarter (January-March) - Marissa Parra
Congratulations to Marisa Parra, Program Coordinator, for being selected as the Emplayee of the Quarter for January - March, 2023. For over 22 years, Marisa has worked in the Case Management division--first as a Court Program Specialist II (Domestic Violence Court Coordinator) and now as the Program Coordinator. In her previous role, she provided administrative support to the Family Division in processing and managing injunctions. In her new role, Marisa is responsible for coordinating and supporting the operations of Civil Case Management, and also serves as the Data Quality Control Manager for the Circuit. And though Marisa routinely engages with individuals often caught in stressful situations - where they may be upset, angry or confused - she has never failed to work with them in a professional and caring manner.
Dedicated and often staying late to get the job done, even when Marisa takes time off, she frequently checks in on her cases to make sure things are going well. Marisa is impressively thorough in her work product, is always prepared for court, ensures that all parties are kept up to date on the progress of their case, assists with Spanish speaking litigants and communicates constructively with the Judiciary, who often look to her when they need accurate information about cases over which they preside.
Constantly making herself available to fellow employees in need of help, whether it be job related or personal, she always makes time to offer them support and assistance. And, without exception, she is the first person to volunteer to fill in when there is a vacancy or when someone is out on leave.
Her nomination recognizes the many years of experience and the work ethic she undeniably possesses. Thank you, Marisa, the 16
th
Judicial Circuit is very lucky to have you as a member of our team!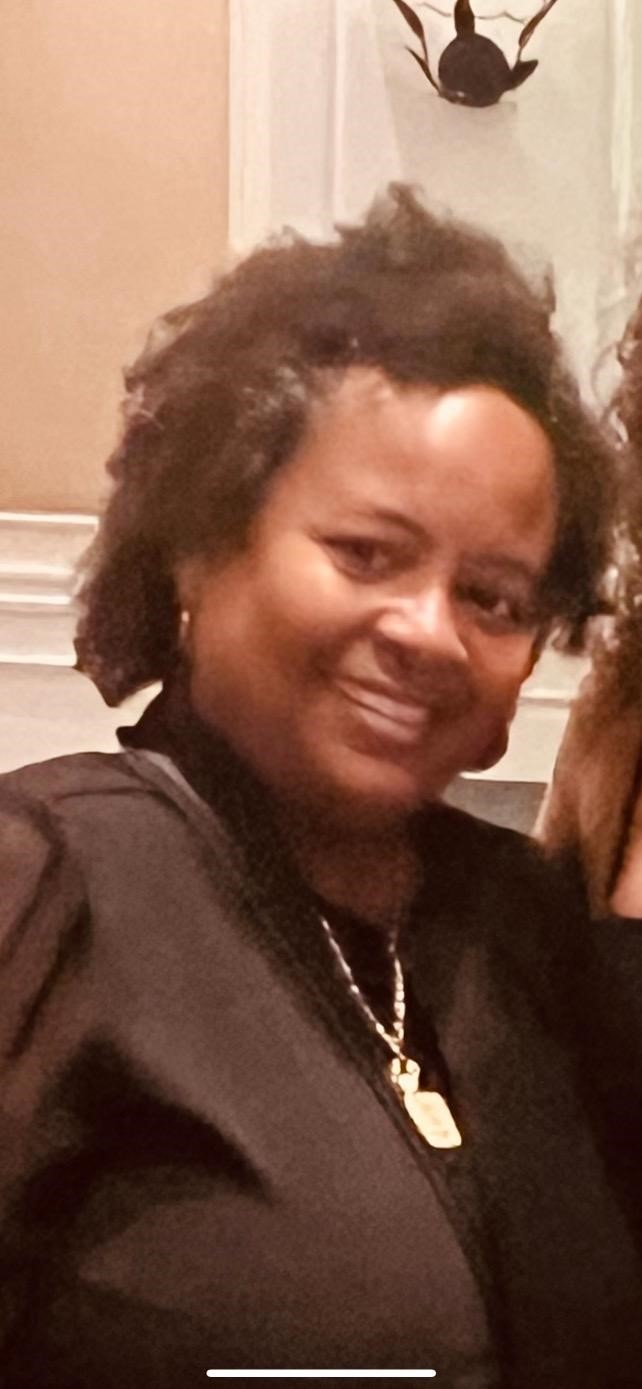 CONGRATULATIONS!
2022 Employee of the Quarter (October-December) - Lakay Barnett
Congratulations to Lakay Barnett, Lead Pretrial Services Officer, for being selected as the Employee of the Quarter for October-December, 2022. Lakay has been an employee of the 16th Judicial Circuit since October, 2001. For over 20 years, Lakay has been working in the Pretrial Services division, where she has provided the judges with critical information so they can make informed decisions about release conditions for all persons arrested within our county.
Over the past twenty years, Pretrial Services has seen several directors and staff members come and go, but Lakay has been the constant. She is always one that can be counted on to come in evenings, weekends or on her days off to assist her fellow employees when they need it. She has the responsibility of training new Pretrial Service Officers and as her nomination states, she has taken on the role of the go-to contact for daily questions about what occurred at First Appearances. The judges, jails, and attorneys all look to Lakay to get accurate information about what transpires daily.

In addition to being a trusted and valued employee in the workplace, Lakay is also very active in her community with the City of Key West, Key West Junior Football League and an advocate for affordable housing.
Thank you Lakay for your years of dedicated service to the 16th Judicial Circuit and the community as a whole. We are very lucky to have you on our team!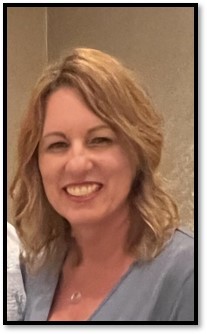 CONGRATULATIONS!
2022 Employee of the Quarter (July-September) - Cheryl Alfonso
Congratulations to Cheryl Alfonso, Court Operations Manager, for being selected as the Employee of the Quarter for July-September, 2022. Cheryl plays a important role in Court Administration, as she provides all of the personnel support for 65 state and county-funded employees and judges. She is also responsible for coordinating the facility issues for all three courthouse locations, which includes emergency management and security issues. During the height of the pandemic, when the majority of staff were teleworking, Cheryl was responsible for ensuring their timesheets and worklogs were in order. She was also tasked with the notifications and contact tracing when employees had tested positive for COVID. These extra duties brought on by the pandemic were very time-consuming and detailed, but Cheryl made sure that everything was in order.
As of late, the circuit has been faced with an unprecedented rate of turnover. Her personnel responsibilities include posting positions, coordinating interviews, calling references and once the employee is on-board, doing a one-on-one orientation. This has taken up a great deal of her time, but she continues to handle all of her other job responsibilities professionally and in a timely fashion.
In addition to the personnel, facilities and security responsibilities, Cheryl also handles duties in Court Administration such as answer phones, handle contract payments for vendors, complete OSCA surveys and reports, plan the annual Employee Recognition Luncheon and holiday party and assist with any other gathering or event that staff asks her to help with. As one employee nomination stated "Cheryl wears many hats". Another nomination stated "Whenever there is a problem, Cheryl is the person people turn to to fix it. Cheryl doesn't shy away from these extra duties because she cares deeply for the Sixteenth Circuit." This is evident in the fact that Cheryl answers emails and texts after hours and on the weekends!
The nominations received for Cheryl are a testament to the many years of dedicated service that she has provided to the Circuit, but most importantly the time, energy and dedication she has given to each and every employee. Thank you Cheryl! The 16th Judicial Circuit is lucky to have someone on our team as loyal, caring and hard-working as you!